STEP 1
Click on the Manage Journals Link in the left menu column. (see image below)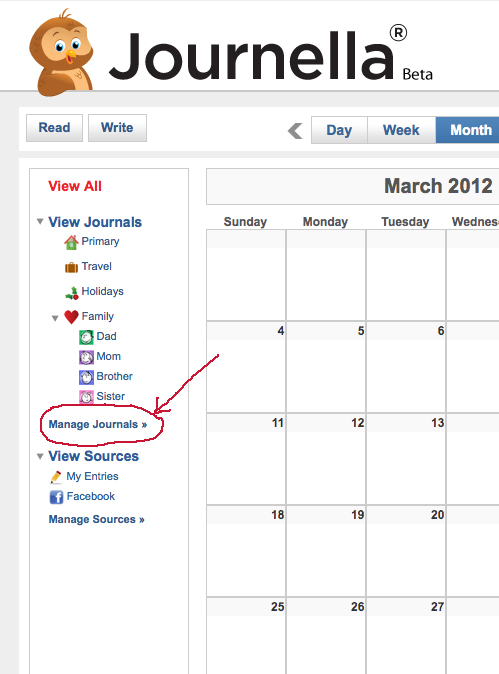 Step 2
Manage Journal Category window will open (see image below.)
You can change or delete any of the categories pre-loaded into your Journella Account. (Except "Primary" – which can be changed but never deleted.)
To ADD a new Journal Category Click the "Add New Category" button.
To EDIT a Category click on the "paper w/ pencil" icon next to the category.
To ADD a Sub-Category Click on the paper w/ green + symbol next to the category. (Example: Family is a category with sub-categories of Dad, Mom, Brother, and Sister.)
To DELETE a category click on the black X icon.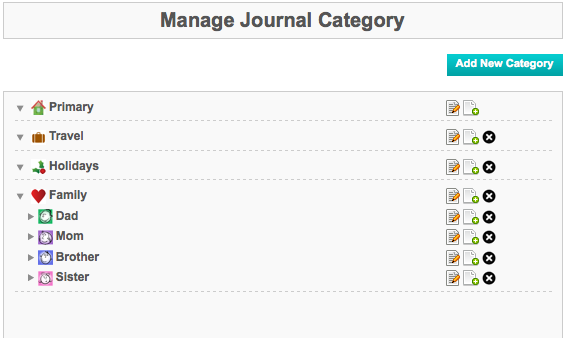 Step 3
Click on Add New Category Button
The "Add New Category" Box Will open (see image below). Be sure to fill in the name of your new category in the box provided before selecting or uploading your icon.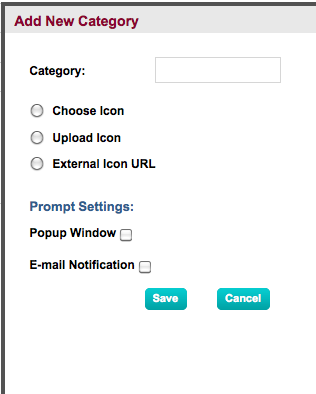 Step 4
Set up an E-mail Prompt (Optional)
When you check the Prompt settings You will see a place to schedule prompts to remind you to write. You can fill in the desired "reminder message" and the length of time between prompts. (see image below)